Festive Season at fairmont olympic
For generations, Fairmont Olympic has delighted guests with its festive holiday traditions and joyful atmosphere. From our Teddy Bear Suite, Holiday Afternoon Tea, our lobby Christmas tree, and more —there's something for everyone to celebrate with us.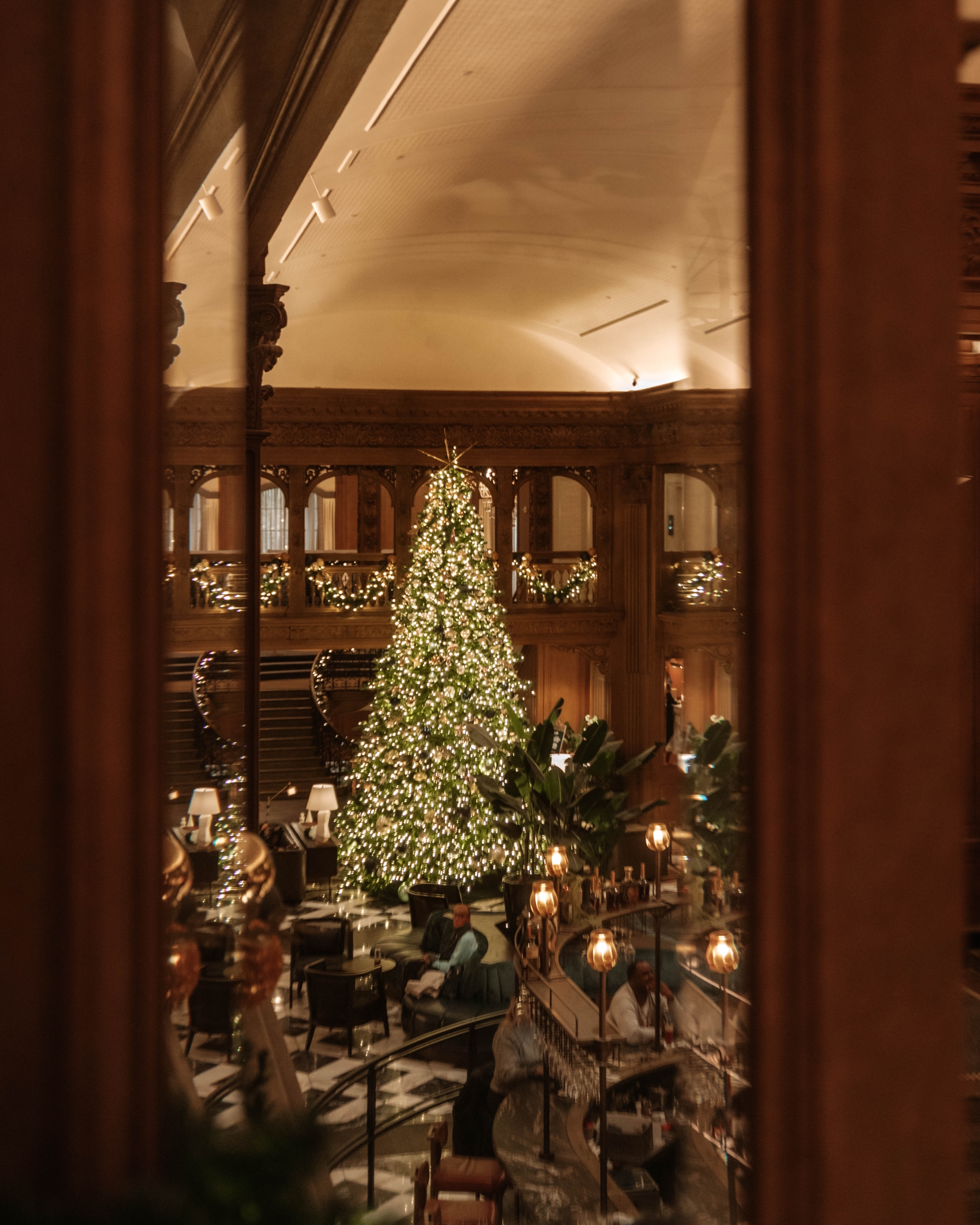 Seattle Festival of Trees
For 40+ years, the Seattle Festival of Trees Guild has raised millions for Seattle Children's Hospital and the Seattle Autism Center. Fairmont Olympics' 2023 holiday season begins with a Gala, and a display of 20 unique designer trees honoring young patients.
Trees on Display: Nov. 18th – Nov. 28th, 2023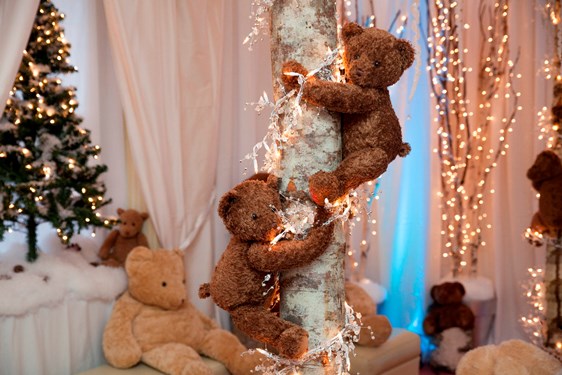 To enchant the child in all of us, we present an annual Teddy Bear Suite, welcoming all ages to partake in its wonder. Admission is free, with donations encouraged to support the Seattle Festival of Trees and Seattle Children's Hospital.
Dates:  November 23rd – January 3rd, 2024
Hours:  Tuesday – Saturday, 10am – 5pm, Sunday 9am – 1pm
Overnight Dates:  Sunday, December 3rd, 10th, 17th, 24th & 31st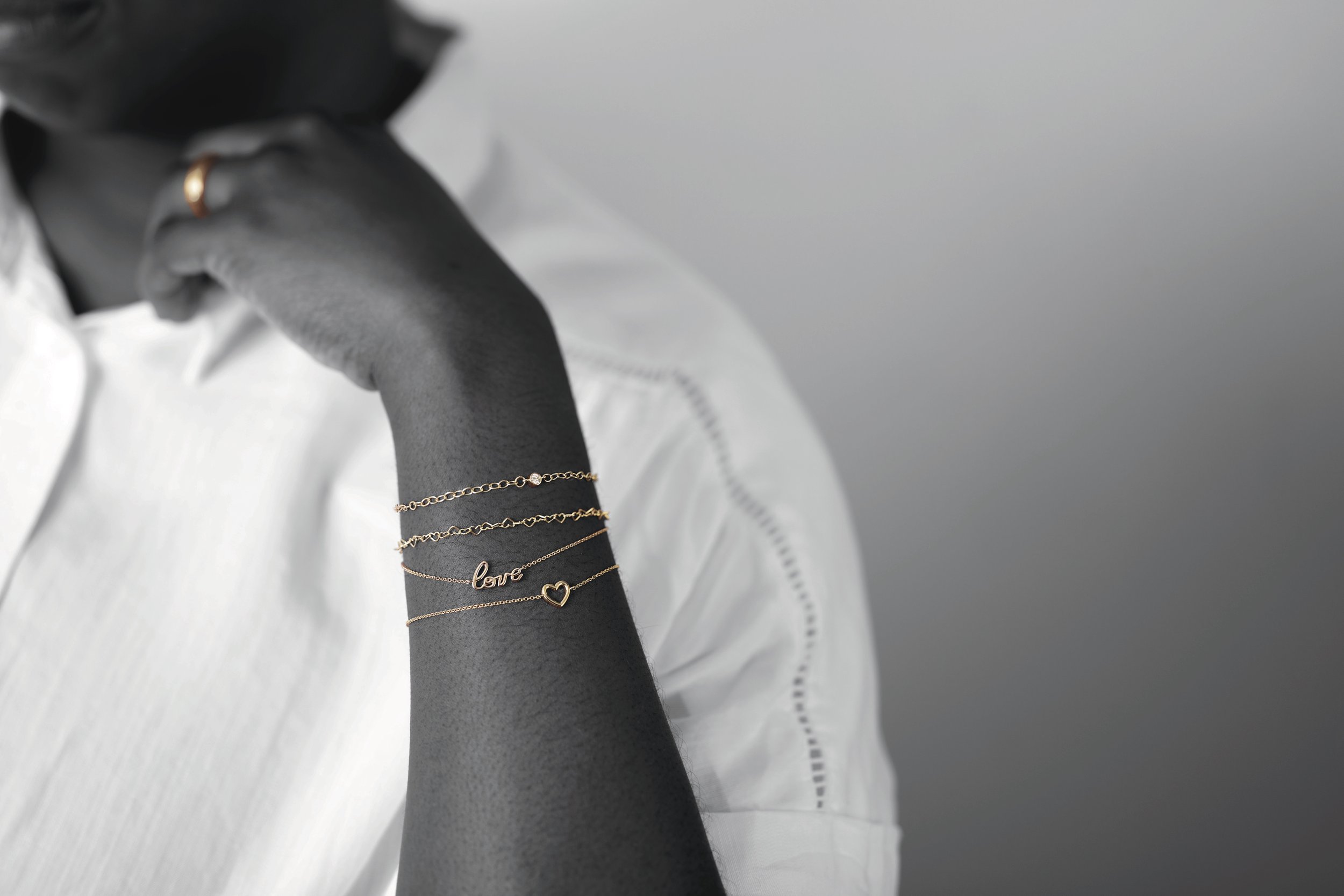 LINKED by Irden - JEWELRY POP-UP
Discover Sabrina Suttles' timeless linked jewelry at Irden, meticulously crafted by the local Seattleite and gemologist. Founder of Irden Designs, Sabrina presents elegant eternity bracelets and rings with delicate solid gold chains seamlessly welded on-site for a clasp-free design, and perfect for sharing joy with loved ones.
Dates:  December 1st – December 23rd 2023
Fridays, Dec. 1st & 2nd
Saturdays & Sundays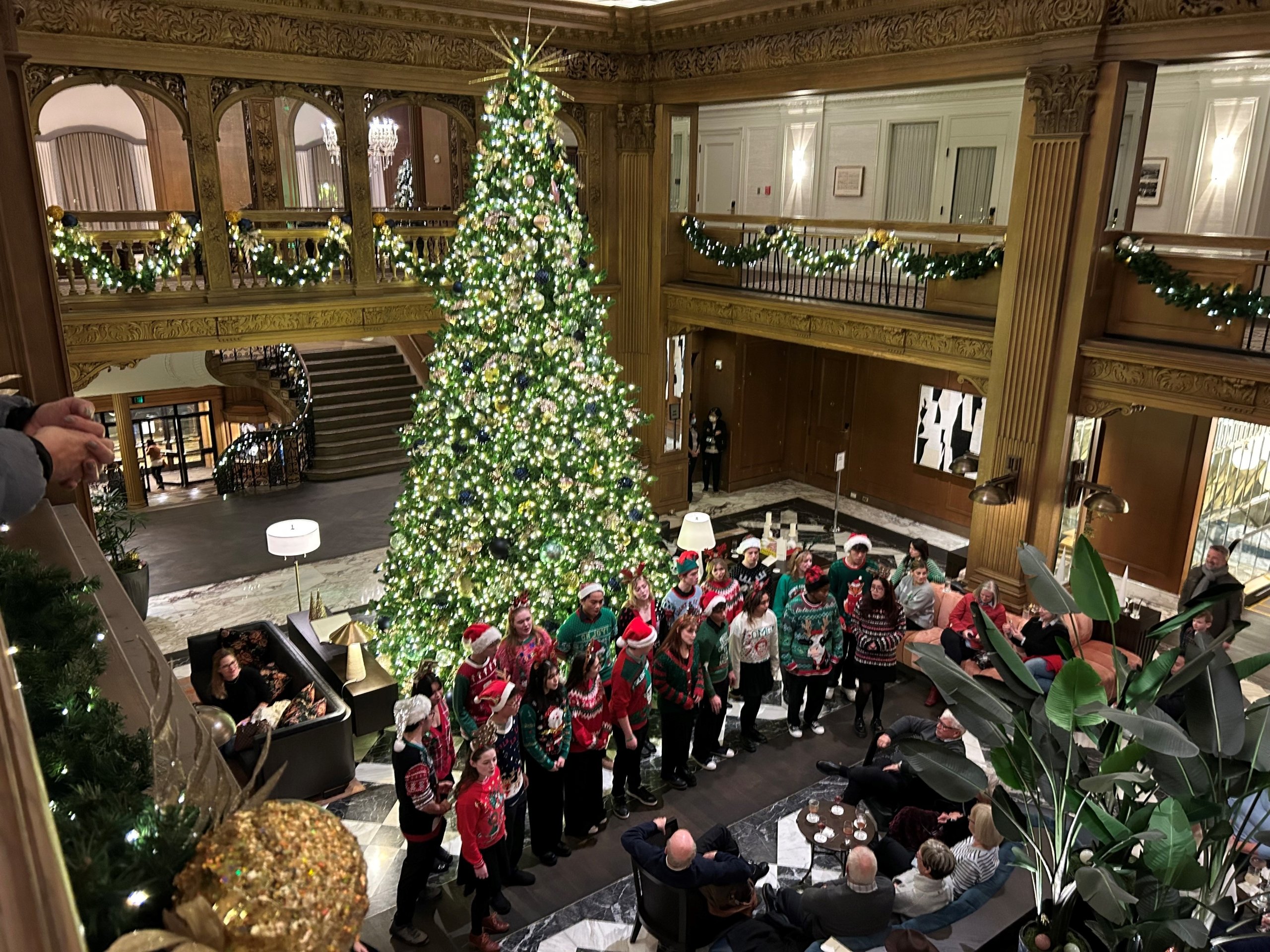 Step into our enchanting lobby and immerse yourself in the festive spirit and joy of the season with local choir groups from Seattle High Schools and Choir City. Experience the magic as these talented groups serenade you with a diverse repertoire of holiday favorites.
Dates:  December 3rd – December 19th 2023
3pm, 3rd, Kamiak High School Midknights
3pm, 9th, Liberty High School Jazz Choir
3pm 10th, Mount Si High School
6pm 10th, Bonney Lake High School
3:30pm 16th, BearCreek Strings
5pm, 16th, Holidames
5pm, 19th, Seattle Children's Chorus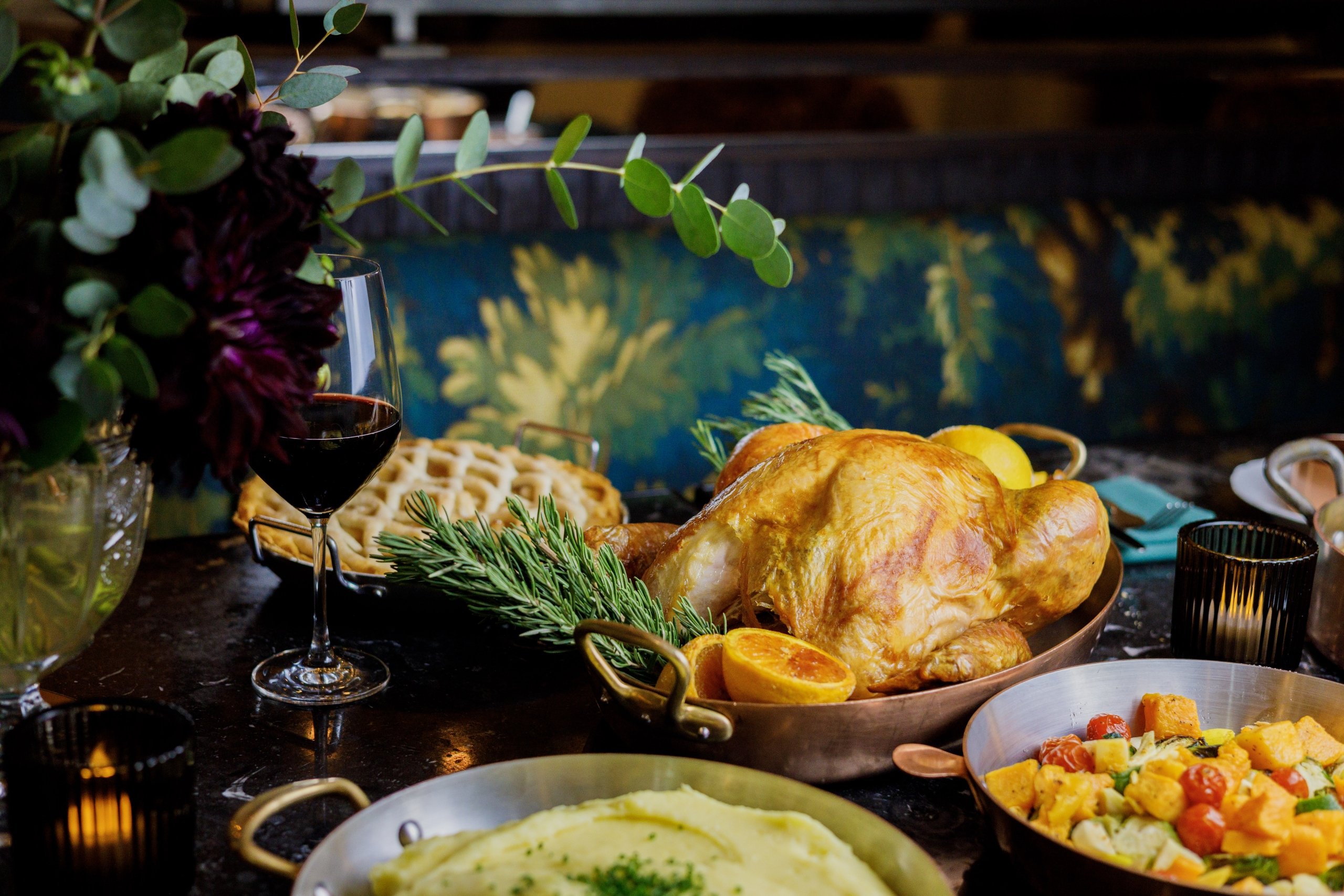 Create cherished Christmas memories at home with Fairmont's traditional feast. Choose from a roasted turkey serving 4 or 8, complete with all the trimmings. We'll handle the cooking and provide reheating instructions, and you'll celebrate with a bottle of Champagne, included.
Sunday, December 24th, 2023
Monday, December 25th,  2023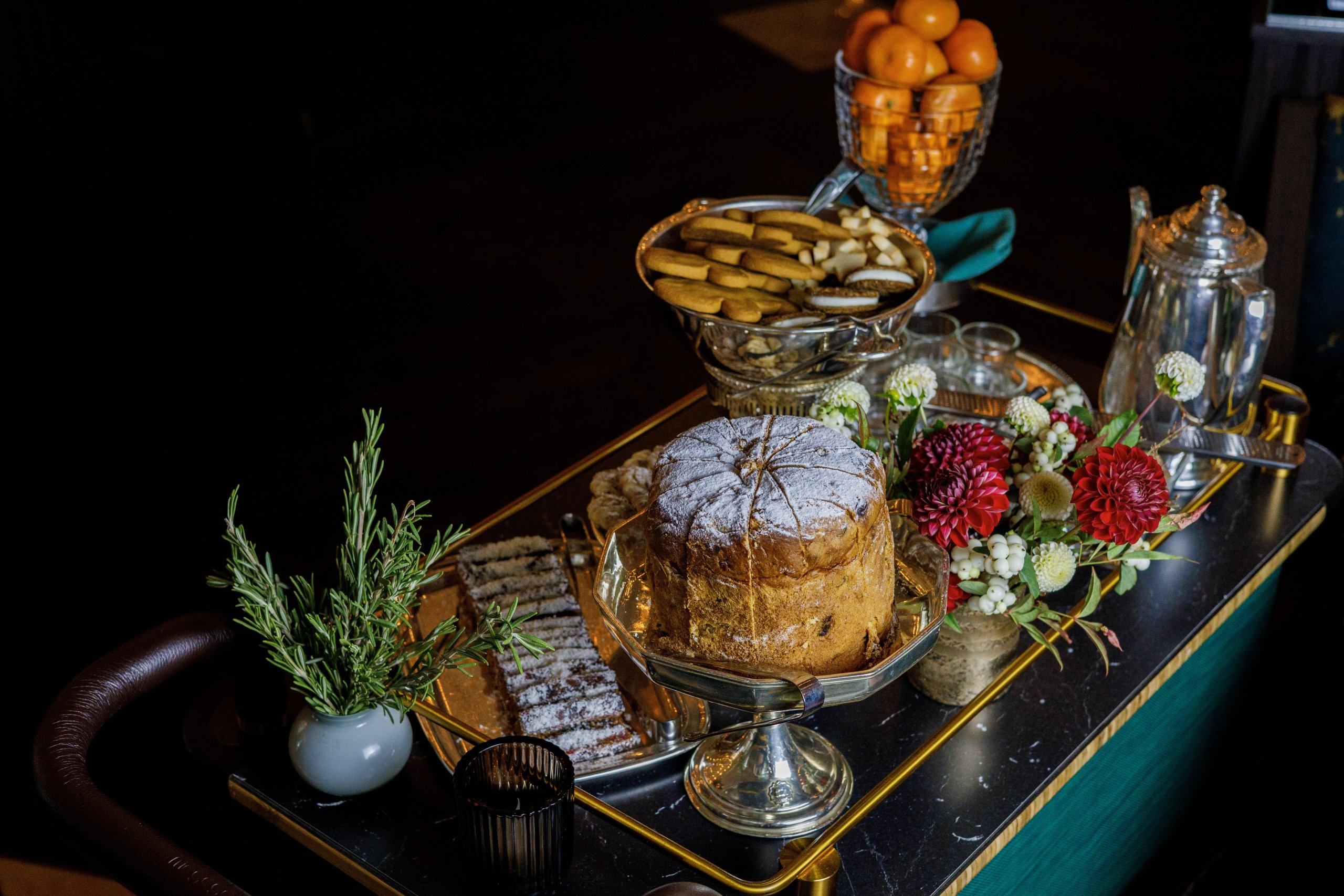 The winter season is not complete without a celebration of tradition with Fairmont's Holiday Tea. Enjoy the ambiance of Olympic Bar's sophisticated , yet timeless charm with family and friends over steaming pots of fine loose-leaf tea and house-made scones, holiday cookies and cakes, pastries and sweets.
December 1st – 14th, Olympic Bar Lounge
Hours:  Friday, 1pm – 3pm, Sat & Sun, 11am – 3pm
December 15th – 30th, The George with live music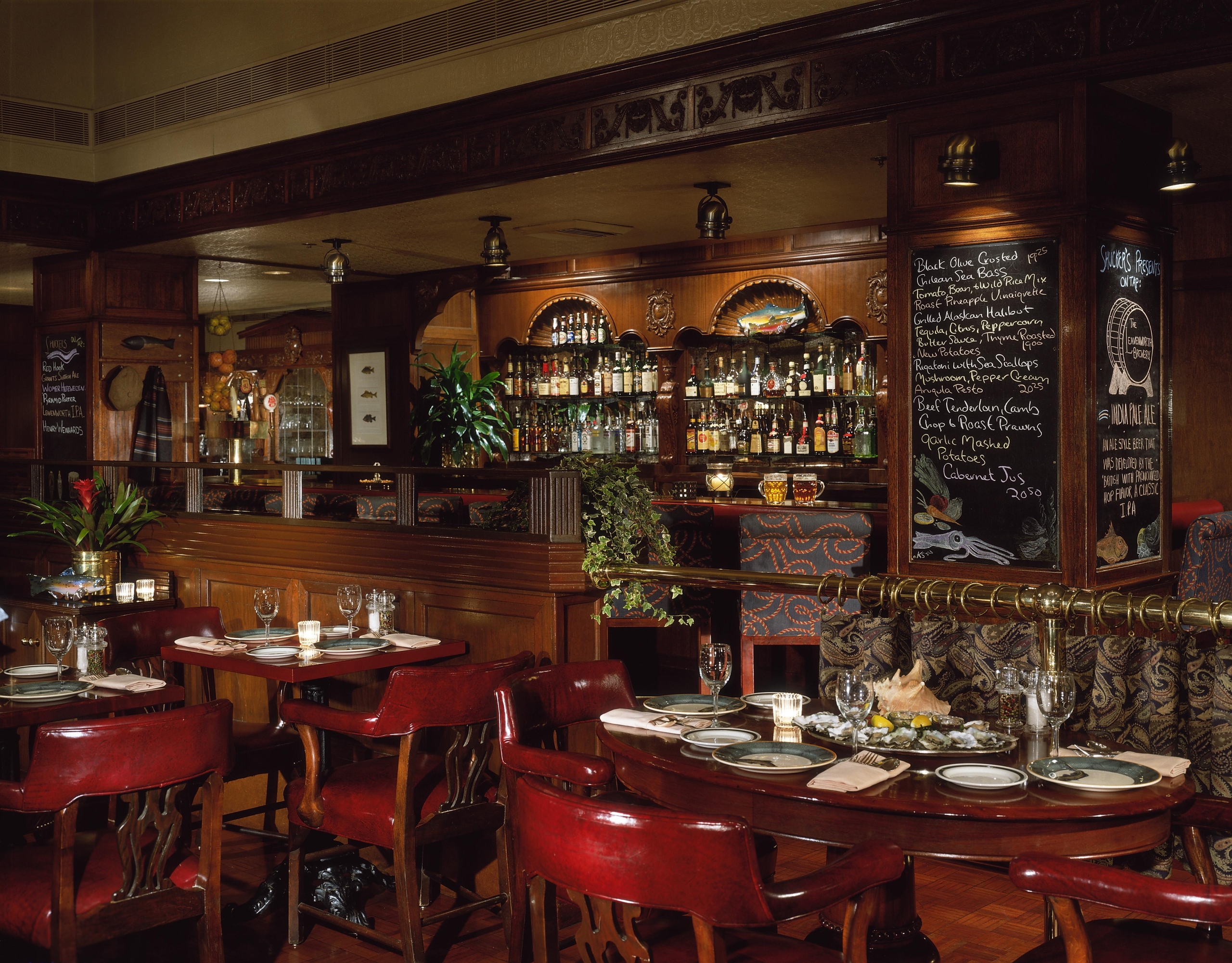 Join us at Shuckers Oyster Bar for a cherished Four-Course Christmas Eve Dinner, featuring festive favorites like Slow Cooked Prime Rib and roasted Turkey, alternatively, indulge in a seafood delight with our Mushroom Scallops and Seared Steelhead.
Sunday, December 24th, 2023
Monday, December 25th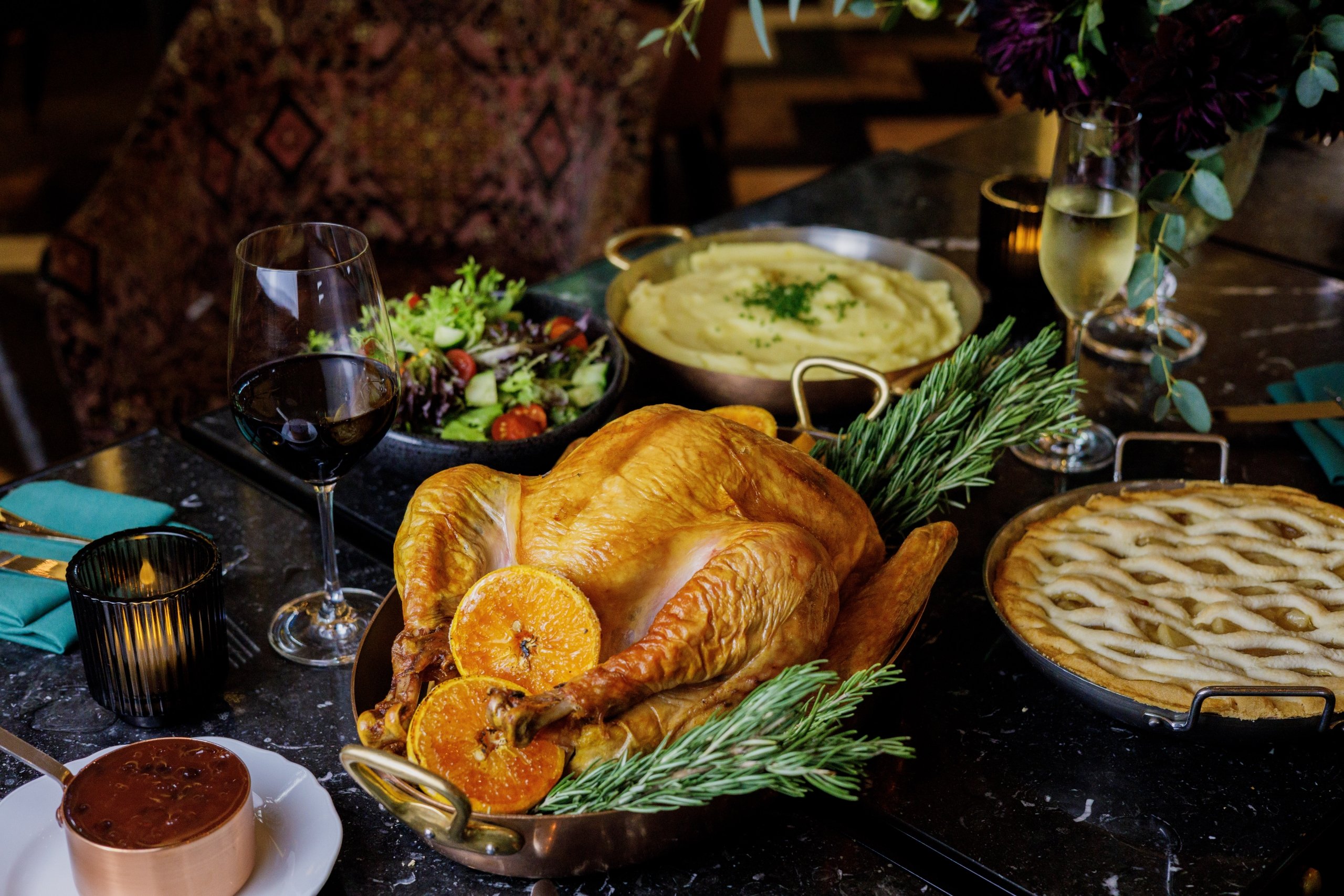 Join us in celebrating Christmas with your loved ones at Seattle's charming Brasserie, The George. Revel in the festive spirit as you savor a Four Course Prix Fixe Menu, thoughtfully crafted to be shared family-style, allowing you to embrace and relish the delightful flavors of the season together.
Sunday, December 24th, 2023
Monday, December 25th,  2023
Exclusive Offers and Updates from Fairmont Olympic